The best clothing photography in Los Angeles requires the best LA models photographed by a published LA clothing photographer, Branding is the lifeline of every brand, make your best impression on the world of fashion with the finest clothing photography in Los Angeles
Clothing Photography in LA For Brands, Designers, Distributors and Wholesalers
LA Clothing Photography for Editorial, Lifestyle, Advertising, Ecommerce, LookBook and Social Media,
Recent Brand Testimonials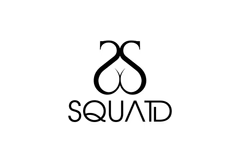 Working with David was such a pleasant experience. He delivered what he promised and quickly too. The quality of his work is amazing
David is a very talented and knowledgeable photographer, will be using him again soon!
Max Bason,
Denimaxx Brand
David was great to work with when we needed a promotional video for our new women's pants, Combys. He brought the multiple shoots and the finished product together quickly. Would highly recommend David
Terry Ewert,
Combys Brand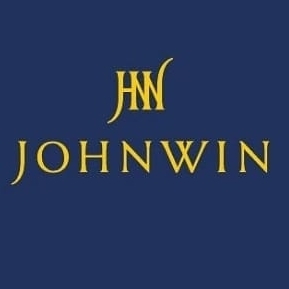 David is a talented and creative photographer. It was a pleasure working with him. The results is great!! Thank you

David is a very professional photographer and also very detailed. He takes his work very seriously. I will definitely work with David again when I need it
Cleia Edwards,
Clever Royal Brand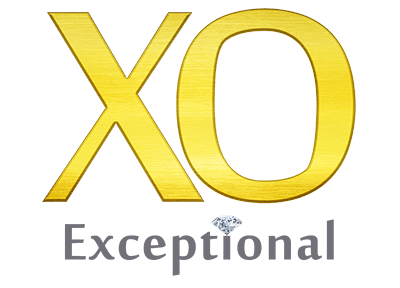 David is aa first class professional. His quality and ethics are visible in every project he undertakes
Robert Ahdoot,
XO Jewels Brand
Recent Clothing Photography Articles
Read the Best Articles & Advise From LA Fashion Photographer David Victory
Clothing Photography in 2023
Spend enough money on clothing photography to connect with your audience emotionally
Hire the best clothing photography studio, you will be visually inline with the big brands
Search for clothing photographers near me, you will be surprised how few there are
Shoot on models for the best presentation of clothing photography, flat-lay is lifeless
Many light sources do not produce a full color spectrum, get a photographer with lighting equipment
24 megapixels is more than enough resolution to shoot clothing photography
Plan the art direction in advance of any clothing photography shoot, it's too late on the day of
Get rid of the wrinkles before the shoot to save a ton of time after the shoot
The only thing between your brand and your customer is a jpeg, don't screw it up with an iphone shot
Read articles by top fashion photographers regarding clothing photography before product launch
To Brand : Be Bold
My name is David victory, fashion photographer in Los Angeles, here I want to use this article to share some of my experiences with all clothing brands in general especially the smaller brands, I am a Shopify photography expert and know first-hand what growing pains startups go through, so I hope to answer questions you have itching to be asked in the FAQ below and give you top secrets on how I have helped elevate many brands to grow and become profitable
I have worked with some of the industry's most talented and artistic individuals, collaborating with some of the most influential, creative minds in fashion has been an honor  — from celebrated models and designers to talented makeup artists and stylists
Since early childhood photography became my means of expressing creativity and I started to tinker with cameras and explore this art form's technical components by often wondering at age 5 how does this spring loaded metal popping up and down makes a picture?! but my craftsmanship blossomed when I concentrated on shooting fashion and clothing in Los Angeles
At the beginning of my professional journey I finished schools of photography and video production plus had the fortune of learning from renowned photographers and DP as their assistant, this valuable experience allowed me to learn from those already succeeding in the field. I soaked up as much information as possible, learning everything from lighting techniques to working with equipment, models and clients
Eventually, I began taking on my clients and developing my unique style, I quickly found success, shooting for fashion brands worldwide, getting published and earning recognition for my work as I lensed, produced and traveled to 75 cities worldwide and counting
What truly sets me apart from other industry professionals is my capacity to lead and direct, I photograph and apply the same set of project economic principals and camera techniques whether shooting a high-end fashion campaign or a more intimate boudoir session, or filming the Pyramids with the Egyptian air force, I strive to create a comfortable and relaxed atmosphere that allows the crew and models to be themselves and shine in front and behind the camera for my brands
I am a Taurus and taking risks has been pivotal to my success, and I'm constantly looking for novel approaches that will help me craft captivating visuals, this I will do to hunt the shot which presents itself when least expected. I'm consistently striving to discover fresh and imaginative approaches to shooting fashion photos that evoke the imagination and remain in memory, that is the essence of branding.
Whether experimenting with new lighting techniques or trying unconventional poses and angles, I seek to challenge myself and push beyond my beliefs, this has earned me a reputation of being expensive, but I look at the other side of this coin and know in the long run I make your brand more money by doing so
Despite changes in the industry such as DIY, WIX, IOS my enthusiasm for fashion photography has remained unwavering and I am truly blessed to have the opportunity to follow my passions daily and work with such remarkable and creative folks within this industry from brands to agencies
Breaking barriers with my photography is one of the most fulfilling parts of my photography role, whether capturing the essence of a clothing line or showcasing a model's unique style and personality, I scheme to create images that are more than just pictures – they are works of art that evoke emotion, inspire the viewer and at least speak a hundred words if not more to your customers. And that is for instance why I prefer shooting on models heck of a lot more than mannequins and flat lay, I want those two "cut the corner" routines gone from fashion photography, dead!
Of course, the fashion industry has challenges, more than ever… from tight deadlines to demanding clients, to shrinking budgets, many obstacles can make this line of work stressful and demanding. However, these dares are what makes my job so rewarding, overcoming obstacles and pushing beyond the limits allows me to grow and evolve ultimately as an artist, and I am constantly motivated by the provocations that come my way, look now after ios, I have AI to deal with
Burning with curiosity, I look forward to my journey's unknown possibilities and my passion for creativity and ambition has motivated me to search for new challenges and opportunities in the LA clothing photography market, my commitment to staying ahead of the curve in fashion drives me – whether working with fresh brands, experimenting with crazy techniques, or pushing my self marketing limits! yes managing this website is a full time job by itself
Clothing Photography in Los Angeles
At the heart of every fashion image lies Clothing Photography techniques, as a professional Clothing Photographer in Los Angeles, I have been privileged to participate in iconic fashion campaigns and shoot fashion photos which stand the test of time
From luxury brands to small boutiques, my experience has allowed me to capture a range of styles and looks that convey each brand's unique vision, whether following the trends or being trend setters…I am a fan of the latter
I greatly understand how Clothing Photography works, and this knowledge allows me to capture the best possible images that brings out each product's features and emphasizes its unique characteristics from working with models in the studio to shooting on location during crazy weather. I want to create beautiful and memorable photos, whether for websites, magazine ads or trade shows, while I have to pay attention to the clothing's color, texture, fit, and condition, not to mentions the brands ethos and their art direction, this requires a whole article
Clothing Photography requires a keen eye for detail and an ability to bring out the best in each garment or accessory, best meaning your customer's will not have much to question once they see that front-side-back ecommerce shot for instance. One of my goals as a Clothing Photographer in Los Angeles is to create beautiful fashion images that are and say LA because so many brands worldwide recognize and want to shoot in Los Angeles
I also push my clients to their limits to create stunning visuals that make a spike in their branding, which is not to say anything is wrong with the everyday lookbook shoots, but there is nothing to remember with the same old shots in front of the same old white background
Flat lay Clothing Photography 
Flat-lay clothing photography is used to showcase clothing and accessories, this cheap technique involves arranging the items on a flat surface and photographing them mostly from above, Yes the method makes it easy to appreciate the clothing's intricate details and patterns and nothing but, so customers can zoom in to see every little stitch, therefore it provides a distinct view of the fabric that captivates your customers
Flat-lay photography is often used for online stores, social media, and fashion blogs as it provides a one man show cheap way to showcase clothing items, for cheap. To create an effective flat-lay photo, it's important to consider the composition, lighting, and background.
By using creative props and arranging the items in an aesthetically pleasing way, flat-lay clothing photography can be an effective tool for your brand's fashion marketing and promotion, did I mention how cheap? can you tell, I hate this stuff, its a necessary evil
Composition is also essential, and the photographer must choose the right angles, poses, and backgrounds to showcase the clothing in the best way possible, styling is another aspect; the clothing must be styled appropriately to create a visually pleasing photo which Does get less seconds of eyeballs looking in direct proportion to the money spent on the shot, yes that is exactly why I like to shoot expensive because it gets the most looks for the most seconds and produces the most memorable results
Clothing photography can be challenging, but it's an essential tool for any fashion brand looking to show off its clothing and accessories, by capturing high-quality images that highlight the design and features of the clothing, brands can attract potential customers and increase their sales, unless they just are on amazon as a reseller of alibaba, then all bets are off, amazon is its own economy which does not correlate to the real world, Jeff controls half of all internet sales, fashion or not
Using models, props, and creative backgrounds can also help create a unique and visual look that sets a brand apart from its competitors, undoubtedly clothing photography is an indispensable piece of the fashion industry in the 21st century where the distance between a brand and customer is only a jpeg which immensely influences marketing campaigns for fashion brands
Life Through the Lens of a Fashion Photographer
Through clothing product photography, smart brands can leverage their promotional power and amplify their marketing efforts, by depicting garments in a a different light and on different models, they will pique the interest of potential customers, resulting in higher conversions and strengthened customer loyalty. Furthermore, high-quality photographs create a distinct visual identity for the brand, which makes it easier to remember by customers, how many clothing on white do you remember? none, how many ads with a cheetah do you remember? you do!
Clothing product photography can also generate trust and credibility among customers, giving them peace of mind that they are receiving an accurate illustration of a brand's products, look at the Gucci website, the shots are uniform and of the same quality, now look at some cheapo sellers, their website is full of images which look and are shot by different student photographers, some are just iphone shots under office fluorescents, ugh
Investing in quality clothing product photography can be wise, as it offers established brands higher online and offline exposure and recognition if you are a brand with an in-house photo dept, this will ultimately result in more successful marketing efforts and greater revenue… and until then you have me, not just in LA, brands nationwide and worldwide ship their clothing to me to shoot for them with that LA look we discussed
As a fashion photographer in Los Angeles with a 100 block fashion district, I've witnessed every kind of challenge regarding clothing photography, and despite being seemingly straightforward, there are an immense number of complexities that can arise for photographers who work with multiple brands such as myself, one rather frequent error I see out there is inadequately lit or over lit shots using high ISO; the right lighting makes clothing look real and accurate, therefore help boost sales and reduce pesky returns! Additionally, taking photographs of fabrics from certain angles presents moire, another difficulty to deal with in photoshop which is now an extension of photography by default
Perfecting the art of capturing the right angles in a photo shoot is no easy feat and requires dedication to master, an often overlooked detail that can have an immense impact on how clothing photos turn out is simply prepping clothes by ironing or steaming them prior to shooting – it may appear like a minor thing, but its implications are far-reaching! I trust this either to my local dry cleaners or team of assistants who start each day with prepping the clothes while I setup the studio
Clothing photography can be mercilessly difficult when unforeseen issues arise, both for the photographer and the brand, this is where time is ticking and I have a bunch of people working on the clock with a deadline and pile of clothing, proper preparation and planning are essential to conquer these difficulties and to ensure a smooth experience
The Basics of Clothing Product Photography
Even in the face of difficulty, clothing photography can be a powerful tool to enhance a brand's marketing and boost revenue, you must attack this with all the budget you have, don't overlook quality photography by a top fashion photography studio. Quality clothing images are sure to draw in prospective customers and boost your brand image, what makes the buyer stop on your page and order, and not try yet another page? the photos.
And with more online shoppers emerging every day, you must have visually captivating product imagery, investing in great photography is invaluable as it can drastically impact the success of a brand, I have seen many fail simply because they insisted on putting their clothing on white shots on the website's front page?! big mistake. Taking photographs of clothing may seem straightforward, but plenty could go wrong if not done correctly and if not planned accordingly
As a photographer collaborating with many brands, I have grasped the significance of great lighting, shooting at just the right angles, and featuring wrinkle-free clothing to save hours of photoshop time. Despite the technicalities we are discussing, investing in superior-quality clothing photography can strongly improve brand marketing and sales – it is an absolute necessity for today's online landscape, just ask those who know, the successful brands!
Clothing Product Photography 
Clothing product photography is the art of capturing images of clothing items to showcase them appealingly and enticingly to potential customers who maybe impulsive shoppers, yes they are buying sight unseen, just off of the photos, digest that, its not a description or so many words that sell, its that one shots on the model who has the oomph.
The goal of clothing product photography is to show your brand's clothing in the best possible way, highlighting its unique features and characteristics to attract and sell to customers, and appearing as one of the standard quality comparable to main brands even if you started yesterday! yes the first cut is the deepest, so don't screw up your chance at marketing by starting cheap
This we mentioned several times, but think about it, why do people think they can do clothing photography on their own and not change their car's engine oil? they are willing to risk their online business by cutting corners and shooting with iphones just to be penny wise and Dollar foolish
In addition to capturing high-quality images, clothing product photography involves post-processing and retouching to enhance the images further, there is no one best way of doing it either. I have to "fixify" images with color matching, wrinkle, and blemish removal, plus a range of adjustments, including brightness control, white balancing and contrast corrections, to give that polished and professional look brands desire. Clothing photography has a very narrow range of artistic color grading which can be tolerated, more so in editorial and advertising and much less in ecommerce and lookbook
Overall, clothing product photography is essential for startup and giant online and offline retailers, fashion designers, and other professional sellers in the fashion industry. Utilizing superb visuals can boost sales, cultivate your brand's recognition, and shout excellence and professionalism.
Fashion has something else going for it: seasonality, no matter how good I shoot for a brand, they have to trash it next season and come back to shoot more! that is what I love about clothing photography, the shelf life is max 12 months, when the new sku comes in, all the previous shots are out the door
Some Common Problems in Clothing Product Photography Today
Movement In the Images:
Ultimately, capturing motion and movement in the images is an issue when shooting clothing product photography, while movement blur can be an artistic license for other genres, it is a no no for commercial clothing photography, this is especially true for garments such as dresses or skirts that necessitate being photographed while moving so their best features appear. To resolve this issue, I make sure to have models interact with the clothes while taking pictures with strobes at high shutter speeds, so there's life and energy present in each photograph without blur
The Right Angles:
To truly capture the beauty of each piece, I sometimes experiment with various angles when taking photos, but harsh lighting sideways into problem fabrics or creases should be avoided, as this can create a distracting shadows in the photos, I have learned from past mistakes to shoot certain fabrics and colors a certain way which works and thats how it is
Wrong Size Models & Brand Ambassadors:
Frustration abounds when shooting apparel product photography on new models, primarily because the product doesn't fit the models properly. To avoid this issue and have a successful shoot every time, I ask for model fittings or always double-check measurements ahead of time and make certain they align with each model's unique size specifications, doing so ensures one less problem which is hard to fix
Poor Lighting:
Lighting is critical for successful product photography and where I see a lot of mistakes made, some online sellers are obviously shooting their secretary in front of the office wall with mixed window and ceiling lighting. Calibrated strobe lighting allows me to capture vibrant and sharp photos that sell, while bad source lighting will alter colors, making them appear washed out or distorted especially neons and shiny white fabrics.
To ensure accurate color representation, it's essential to remain consistent with my light source throughout the shoot – this maintains evenness across all photos within the same series, after all its not run and gun video, and because I shoot RAW files exclusively there is much latitude in the files for color matching between sunny, cloudy and shade in the same set of photos outdoors due to uncontrollable conditions.
Unbalanced Composition:
To guarantee that my photographs look as polished and professional as possible, I have worked out a system of bringing various lighting tools and equipment to every shoot such as reflectors and folding octagons with speedlites as insurance, this allows me the flexibility often needed when making sheer clothing or intricate pieces more photogenic, or just having a quick kick light to enhance dark fabrics for better balance
Despite having this process down, I still need help in adjusting lighting and moving lights on the fly, that is why I have at least one or two assistants at each clothing photo shoot
Poor Color Rendering:
Various factors, including inadequate lighting, wrong camera configurations, or shinny fabrics such as sequin, can cause poor color representation, sometimes taking multiple photographs with varying lenses and lighting conditions is important to guarantee accurate perceptions of hues and shades, shoot sequin with a wide lens and you will have much more color fall off, the shiny fabrics you see with two eyes in cloudy daylight look very different from a single lens camera with artificial lights
Notice that certain light sources are deficient in certain color bands! those colors are not emitted, the spectrum has drop outs in certain band frequencies, therefore your clothing photos are trashed, because you have no such colors to even boost or adjust in photoshop
Wrinkles or Creases:
Wrinkles or creases in clothing can distract from otherwise great images. This is especially true if you're shooting close-ups, as defects will be more noticeable, steaming or ironing the clothes before shooting can help avoid these problems and create much cleaner images, plus you have to consider that phantom menace called moire, something new which didn't exist with film and you can't see it until post
Distractions in the Background:
Opting for a backdrop that is manageable for a particular clothing shoot is a consideration, focus on minor elements, like hues and motifs, as these can quickly detract from the clothing, so clean and plain colored backgrounds typically perform best when capturing fashion merchandise images, although I have more leeway when shooting for non-amazon backdrops, I like to stay away from white and shoot with complementary colored backdrop seamless paper or at least gray tones
Unnatural Poses:
"Steer clear of uncomfortable poses that don't look authentic when photographing your clothing products" is what the teacher said, but I go for gusto images that capture how someone would imagine the clothing in their ulterior thoughts, making it easier to relate with potential customers and increase appeal! and that is what a catwalk is, the dream lineup of clothing you will never see for real on any street
The Impact of Clothing Photography on Brand Marketing and Sales
Apparel Product Photography is vital for any brand that wants to promote and market its products, you have no other choice, but
Incredible images can spike and augment engagement, improve loyalty and revenue by providing customers with an exact portrayal of how the clothing appears in real life or even better if you ask me, outstanding photos can boost brand sales significantly, is is fuel to the fire, that spark of imagination which elevates a brand from ordinary to extraordinary
Quality clothing product photography can be an invaluable brand asset for promoting products, learn from those who failed this lesson, Captivating and professional visuals create a strong identity while highlighting the garments in the most attractive way possible; this will surely draw more eyes from potential customers, you get 1 second to stop someone's thumb on their ios screen
Appealing product photos converts customers and creates loyalty to a brand by forming an emotional bond with its target market, remember that what you take away from an ad is the Feeling not the information, nobody can remember the information of ads but everyone has an emotional opinion formed about every brand they know
Establishing professional-grade apparel images can be a decisive factor in improving earnings, those who cut corners get cut, people are more inclined to buy something they can instinctively envision for themselves and which is well presented. So the pictures must accurately present colors, fit, and material to have an authentic view of how they will look when worn, more importantly there is a consensus of "what others think" created by pro photography in the heads of potential customers, this can not be calculated by math!
Through clothes product photography brands can generate appealing content that can be spread across social media platforms, the keyword is spread, because people are "screenshouting" products to each other, this broadens the brand's reach and magnifies their visibility to an even larger audience
Creative Clothing Product Photography
Creative clothing product photography is all about going beyond traditional product shots and creating visually striking images that capture the essence of the clothing and brand, it is being a pink dot in a sea of gray dots. Capturing breathtaking photos necessitates a vision for detail, familiarity with lighting and composition, and curiosity to try new approaches, and this often happens with higher budgets and a team of creatives in the loop along with myself
One way to creative clothing product photography is by incorporating "interesting" (spelled never before seen) combination of locations, objects, animals, props or backdrops that complement the photographed clothing. This can mean shooting a lingerie model out of a helicopter over downtown LA with the doors open while she is in white theatrical makeup, something you have never seen or will, which is exactly what I shot above
Another way to create visually striking images is by experimenting with different lighting techniques, and this can include using gobos, colored gels or manipulating the lighting to create interesting shadows and highlights that add depth and dimension to the clothing, which I reserve for advertising and editorials, otherwise I never tweak the color temperature of the strobes for clothing photography
Incorporating movement and action can also be a way to create creative clothing product photography, while this can include photographing clothing worn by models in dynamic poses or capturing the clothing in motion, such as flowing fabric or a swishing skirt which we have all seen, mixing elements such as water or smoke creates even more depth in the scene for a higher degree of art
Creative clothing product photography can also be achieved through unique editing techniques, I can go into very artistic territory here, and have to be careful to complement the clothing for sale not overpower it with too much art, look at the lightning strike for the black leather jacket in the partial Lamborghini shot below, why partial? because I didn't want the awesome car to steal the shot, so its expensive yes but still about the jacket
Creative clothing product photography requires thinking outside the box and experimenting with new techniques and styles, by doing so, I can create images that portray the clothing uniquely and engagingly and help any brand stand out in a crowded market
Clothing Photography FAQ
How Does Clothing Photography Assist My Business?
Clothing photography is an essential part of any fashion business as it helps to draw customers in and create a visual portfolio of products Professional fashion photography also helps to elevate the overall brand image and create a lasting impression on potential customers, that is called branding
What camera settings are best for clothing photography?
The camera settings used for clothing photography will depend on the type of photo being captured – product shots typically involve a high f-stop value and in contrast, creative images may use lower values that allow more separation with the background, shutter speed and ISO values can also be adjusted to achieve the desired triangle of exposure balance between natural and artificial strobe lighting
What Type of Lighting is Needed for Studio Clothing Photography
When selecting the right type of lighting for clothing product photography, you'll want to consider the aesthetic impression you wish to achieve, natural light is often preferable as it gives a gentle and authentic vibe and its cheap! however, if shooting in a Photography studio setting, multiple strobes and continuous illumination can be utilized together to create an impactful effect, the big difference is this: you have control over artificial lighting while natural lighting has control over you
What Equipment Setup is Required for Clothing Photography?
The basic equipment needed for clothing photography typically includes monitor, laptop, camera, studio lights, backdrop and props, for clothing catalog photography I also use additional equipment such as furniture, gobos and colored gels for creative shots and of course the most important element of all, the models
What type of background should I use?
The background will depend on the atmosphere and aesthetic I wish to bring to life, so if a product photo is the goal I use a plain white or grey background as it is mostly a requirement. However, if an editorial or advertising photoshoot is in play, I consider options such as outdoor scenery, let's say the El Mirage dry lake bed, even props such as cars, boats, helicopters, planes are an option! that is why I am called an expensive fashion photographer, because I will go to Bonneville Salt Flats to shoot clothing
What Software do you use for clothing photography?
Common software I use for clothing photography includes Adobe Photoshop, Adobe Lightroom, and Capture One Pro among others
How do you shoot product photos for clothing?
Believe it or not capturing the perfect photograph of just a clothing item is a simple process for flat lay, first select an uncluttered background that won't overpower the garment you desire to highlight, just put it on hardwood flooring or a table, then ensure it remains neat and wrinkle-free before adjusting the camera on a tripod while balancing the lighting for optimal results, lastly, photograph the clothing, and if needed take various pictures from contrasting angles to capture the product's glory and cover yourself.
Tip: remember to use high apertures! f16 for sharpness across the frame, there is no such thing as commercial flat lay with open apertures, I don't care about flat lay at all since it is so objective, everyone has the same exact opinion about shooting objects since there is only one perfect way of shooting it, and every brand is afraid of breaking that rule, however when I shoot clothing on models, its completely subjective and mine is the perfect way, always
How do I find a clothing photographer near me for the type of clothing I photograph? 
Search Google and click the suggestion which says: ..near me! The type of clothing being photographed depends on the photos' purpose, If you create product photos for a website, you should focus on photographing in-season and popular items on models or flay lay, If you are creating editorial Clothing photography shoot, you should focus on unique and interesting items on models, in any case look for a clothing photography studio near me
What is the best way to photograph clothes to sell?
Capturing the subtle details of clothing to maximize sales requires a pro-level camera and lighting equipment setup, use an unassuming background that will stay relevant to your product, ensure it is clean for optimal results, adjust the light source until you reach the desired effect before shooting several angles to ensure every aspect looks its best, shoot more and choose later, tip: don't break the setup until you have lots of shots
What Clothing Photography Tips Should I Know?
Common tips for clothing photography shoot include using the right models of course, cleaning and steaming the clothing beforehand, experimenting with different angles and perspectives to capture unique images, using props and backdrops that complement the clothing, and ensuring that all elements are in focus.
What Clothing Photography Techniques Should I Know?
Common techniques used in clothing apparel photography include using a high f-stop value to create a "flat look," you want sharpness across the entire ecommerce frame, experimenting with different shutter speeds to capture motion for some lifestyle shots such as riding a bicycle, the clothing on the cyclist can stay sharp while the background is in a blur to convey movement, this effect can be done in post using directional blur tool in photoshop as well, utilizing colored gels, gobos, modifiers, or backlights for creative effects, and post-processing techniques such as retouching and color grading, also creating interesting compositions using props or backgrounds can also help make clothing images stand out
I gave newbies a comprehensive overview of the basics of Clothing Photography and hopefully some pro tips for the more established brands, the best tip is this: a percentage of your business no matter what size must go towards professional clothing photography for all the reasons stated above, now either you will try and spend this budget by doing it yourself or contact a professional fashion photographer to shoot it for you, and yes it's like performing surgery on yourself or checking in with a specialist MD!
From understanding the equipment needed to learning techniques on how to create unique and dynamic images, clothing photography is invaluable for clothing brands, leveraging this understanding you can begin crafting gorgeous and mesmerizing visuals to help your clothing business stand out and flourish