Ecommerce Fashion Photography
As one of the exclusive LA Fashion Photographers and Shopify Experts I am constantly producing studio photography on white cyc Amazon style for established and startup brands from LA to NY plus EU and Asian clients. Ecommerce Photography is the economic engine of the business and drives hundreds of thousands of online apparel shops.
Customers outside LA ship to my studios and I handle everything from casting models for a perfect fit to scheduling my team of stylists, makeup artists and hair artists for quick delivery. Once your package arrives and is sorted for eCommerce photography on a white cyc, the garments get ironed and steamed then I shoot them on your previously selected models with highest quality equipment at 6K resolution using Canon L series prime lenses so your graphics team can always crop and zoom in for perfect framing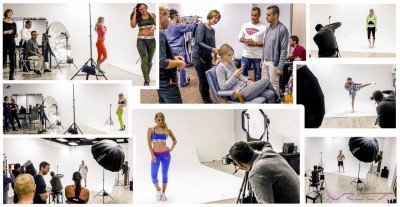 For Look Book I have lots of carefully mapped out favorite hideouts to shoot in LA, Orange County and Oxnard, and my clients love them because they whisper and sometimes yell California. When a client in Bangkok ships their sweaters to shoot in LA it's because of LA looks, climate, models and of course me!
I even have base camps in busy areas where I get an area of a local business cordoned off for my equipment and crew. One or two female assistants are always at my Look Book shoots, one may stay at the base camp and the other will have a camera gear backpack and hold two of my speedlites, with the third speedlite on the camera as I never go to any shoot with less than ten 600 class speedlites
Depending on the number of garments shipped to my studio and looks I shoot for a Look Book session I will bring one of my makeup artists as well, LA clients usually want to join the shoot and that is a good thing, I want a few extra pair of eyes on the model while I am busy with all things photographic
It does take planning and coordination to make all this happen, Look Book shoots are guerilla style and spontaneous without paperwork. Why female assistants? We are walking and shooting the streets and don't want to look like a big deal professional crew, plus they know hair, makeup and styling! In several instances my assistants flirted their way out of heated situations with property owners
For Look Book I will consider iconic locations and sometimes it turns into a lifestyle shoot which is a big notch up, many times I have to carefully coordinate all the apparel the client is bringing with the model's wardrobe or have it purchased. Either way I always get the best possible looks for the budget and that's why as one of the busiest fashion photographers in Los Angeles I spend a third of my production days at cool locations, producing Look books for brands, designers and apparel distributors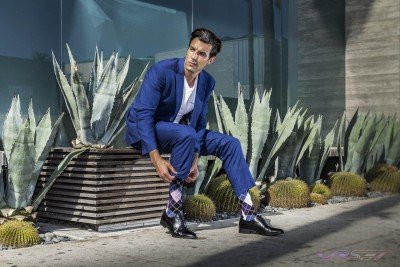 Lifestyle Fashion Photograph
y
Lifestyle photography is where branding starts, and branding is a key consideration for any clothing business and where many fails occur, I have been in the business long enough to recognize this fact
I am fortunate to shoot for national brands in Southern California, indeed one of the luckiest fashion photographers in Los Angeles whose playground stretches from Santa Barbara to LA to Palm Springs, Orange County and San Diego. California Lifestyle opportunities are plentiful, relevant and beautiful, you cannot ask for more Lifestyle and diverse activities from mountains to streams, deserts, lakes and the Pacific Ocean with everything else going on in this landscape which makes California so active, here you have the life and you have the style to match any branding
One of the distinguishing lifestyle features in California are the unique houses or mansions I should say. Any architectural lifestyle you want is available, I can dial in your lifestyle photography from the simply Americana to Hollywood hills decks with jetliner views to 50 million dollar mansions of Beverly hills which I shoot often. Rodeo drive, Venice shopping streets, Santa Monica Pier, Hollywood sign, Downtown, Malibu, airstrips and the never ending list of iconic California locations such as El Mirage is an hour away in each direction from my studio
Look Book Fashion Photographer in LA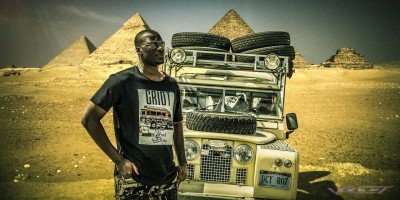 Lifestyle Fashion Photographer in LA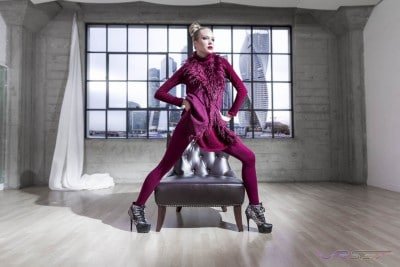 Advertising Fashion Photographer in LA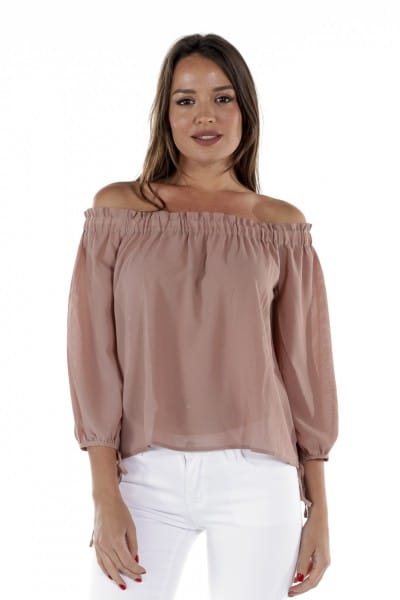 Amazon Fashion Photographer in LA
Garment Photographer in LA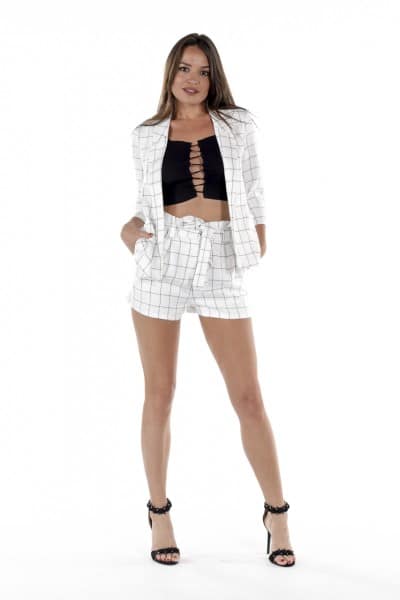 Apparel Photographer in LA
Ecommerce Fashion Photographer in Los Angeles
Editorial Fashion Photographer in LA
Statistically there are three classes of fashion photographers in Los Angeles: A- Top Fashion Photographers who are professional full timers B- Fashion Photographers who are only part time, either doing some other type of photography or low profile fashion photographer jobs C- Amateurs whose hobby is photography
The probability of coming across C or B is as high as A, since there are a hundred wannabes for every professional, and you as a client need to distinguish between the three classes of fashion photographers in Los Angeles. Usually the first criteria on the client's mind is price, however they cannot readily get pricing for a fashion photo shoot without sorting through many websites first, which brings us to the actual first criteria: performance
Many times Clients are looking for the closest matching shot in a fashion photographer's portfolio as validation, this cannot always produce the best result! every shot under the sun has already been shot. If you look deeper at the total portfolio of a photographer, their blog, their history, their reviews, their social media coverage, their equipment, their studio, their education, and their personality and take all this into account then you have a much better chance of finding one of the best fashion photographers in Los Angeles for your photo shoot, and for keeps
Why for keeps? You don't want to be bouncing from photographer to photographer for every other couple of projects. I have been following a well-known clothing brand whose name starts with "A" on various job sites for the past 12 months and every few weeks they are running a new ad for a fashion photographer! Something is wrong with this picture, either they are very lucky at finding the worst photographers every time and have to let go of them and post another job OR none of the fashion photographers in Los Angeles they hired cannot stand working for them! Either way, this scenario shows a lot of friction and lots of lost time and productivity
My regular clients who are outside LA simply ship their box of clothing to my studio, and without so many words said I schedule their session with their favorite models and my crew, once post production is done the client receives a download link and I get a big thank you by email. This is what you want, a trusted fashion photographer whom you can rely on for consistent output, a professional fashion photographer who knows your style, settings and technical requirements from start to finish
Not every client is in a position to hire one of the top fashion photographers in Los Angeles, then what? The client may simply be a startup or not have the funds, they automatically assume that they have to find a class C or B photographer and they do it searching for "Los Angeles Fashion Photographer instagram" or "Fashion Photographers California" right?
Wrong! I evaluate every new fashion client request very carefully and consider the long term potential, and downstream money I will be making with that client through the years, not on the first project! Simply put I will not say no to a fresh client if they have their act together and want to grow to work with the best fashion photographers in Los Angeles. I know most professional fashion photographers in LA and definitely a beauty photographer or Los Angeles glamour photographer who are not saturated will do as I do, and startup clients should call the class-A photographers first!
Editorial Fashion Photographer in LA & Aditorials
When a client wants to go the extra mile and shoot editorial fashion photography in LA for magazine submissions as paid endorsement they need to consider the extensive collaboration it takes from the magazine editor's opinion to the stylist's opinion to my opinion, etc & etc
When hiring an editorial photographer in Los Angeles you have to let go and let the team decide how your brand is represented, and what is an editorial fashion photo shoot anyways?
I treat editorial fashion photography same as advertising with team collaboration, this is a good thing and extends my portfolio beyond my style. In addition to photography I bring an expert team of fashion stylists, art directors, hair & makeup artists, studios, locations, top equipment and trained assistants to handle editorial fashion photography assignments anywhere in US and EU.
Simply put an ad piece which a magazine editor embellishes with an article or vice versa, it's advertising with a narrative story line. Magazines have been doing this for decades, and crediting the various apparel and shoes or handbags used in the photos, of course URL links in case of electronic articles.
Which fashion photographer should you choose for an assignment? Well sometimes you don't get to choose, the editor does. In case of paid endorsement advertising where you buy a two page spread and do your own "Aditorial", then you get to inject more ideology than the magazine, they will have the final say since the magazine wants all pages, photography and articles to mesh with their style.
Advertising Fashion Photographer
Advertising fashion photography has one purpose: Branding
It's the highest echelon of fashion photography, the realm of "recognizable brands" yes because they advertise their brand, the two go hand in hand, you cannot have one with the other, brands need advertising, advertising needs brands to advertise
I often act as the creative for the client's advertising fashion photography sessions, this is due to several good reasons such as cost, yes I can save you the advertising agency budget and have you spend it on the production of the fashion photo shoot rather than invisible paperwork and a long list of agency employees…you understand what I mean. I love working with ad agencies, if the budget is there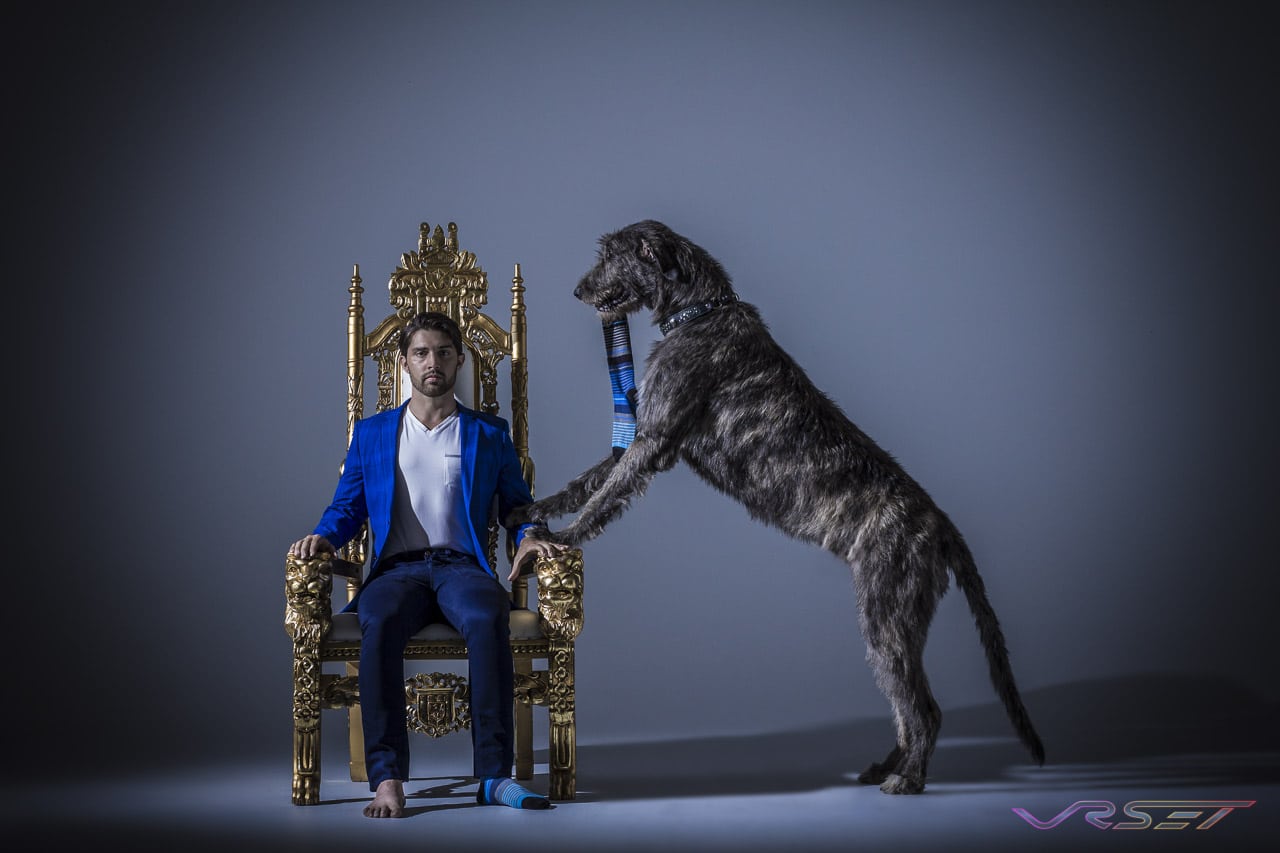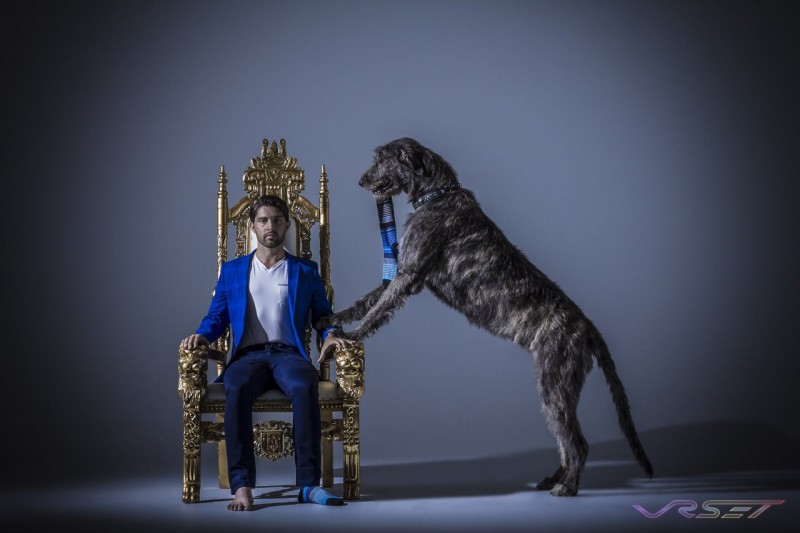 If you are a startup, recognize that your first entry into the market is your best chance to brand yourself! First cut is the deepest, first impression is your best impression. If a small brand with big ambitions makes the wrong entry and gets categorized as cheap, they will have a long uphill battle trying to change that image and will spend a lot more money trying to fixing it. So brand your business smart, go with an advertising photographer who is published
For three to ten times the budget of a 30 garment on-model eCommerce shoot you can get one advertising image for your brand and it's worth it, that image will live on longer and impress much more than all other "same on white" images we are numbed to
Advertising fashion photography starts with an idea, with a motivation, with a long term strategy, with a feeling, with a brand your audience should associate with that feeling, we don't remember Coke's ads but we associate it with a feeling and know it anyway. It's up to me to coordinate, schedule, scout, budget, cast and execute the advertising fashion photo shoot, making your brand real, noticeable and recognized by your competition and customers
"Very much the same but totally different" is the best description of the two highest Dollar volume per weight garments in the fashion world, although both provide the same coverage lingerie is not seasonal while swimwear is and some of the swimwear I shoot never gets wet, its loungewear.
We only need to look at the fast expansion of V.S. to realize lingerie is an impulsive buy and since there is a never ending supply of young female shoppers around the world planning weddings and boudoir photography, its growth is guaranteed and will never go out of style. I was recently shooting in Eastern Europe and saw the launch of yet another huge V.S. store at a mega mall in Warsaw, add millions of Chinese women to the mix and you see why shooting lingerie is non-stop
Same story with swimwear, come spring and millions of online shopper's thumbs are browsing through thousands and thousands of swimsuit and bikini shots, again it's the lifestyle shots and ambiance which sells a bikini more than the fit of the ecommerce shot
I shot a lifestyle and studio session for swimwear brand Santuca in Beverly Hills, for the lifestyle I wanted to really go all out and located a $50M mega mansion in the hills which is like a resort, I believe the ambiance of the shot and the models have everything to do with pricing the few grams of fabric from $20 to $2000, otherwise it's just well-engineered fabric
The politics of booking such a mansion is the subject of a whole article, let me just say that the owners didn't need the money… their exact quote was "We will give it to charity" so why would they and how could I book such a property and walk in with a crew of 10 people to take over the lavish surroundings and the pool for 10 hours?
Gravitas. Yes they were much attracted to me, my website and photography rather than the pocket change I was offering for the property, lucky me I was able to pull it off and ended up with real eye candy swimsuit shots by the gorgeous pool
Brand Fashion Photography | Agency Service Level
Creating a Brand is the ultimate goal of a fashion label, whether you are a designer or Ecommerce store you want to be recognized as a brand not a box pusher, here is a big secret to marketing I am going to reveal here, product on white cyc photos should be the Last step in your customer to website interaction, if customers first impression on your website is an Amazonian apparel on white, you lost them to Amazon. Let's dissect this ideology
Yes, because now your would-be customers are on a race to find that product on Amazon or elsewhere for cheaper, there is no brand loyalty, there is no brand recognition, there is no social media adherence, there is nothing except "where else can I find this cheaper and faster. Scared? You should be, and this is one of the biggest fails in the industry, businesses who start on the premise of pushing garments cheaper, faster
Back to brand fashion photography, this is the highest level of apparel and garment on-model photography in the business, this is the realm of expensive agencies with rosters of their experts on your payroll. For a very good reason, billions of dollars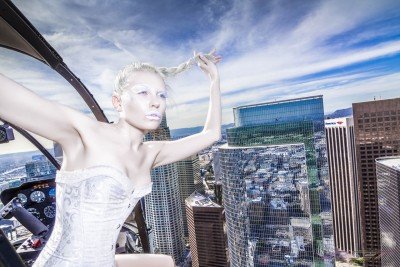 You may not be a brand now, but do not neglect creating the framework, and understand the structure of how you position your photographs to sell your clothing, the first impression the customers get from visiting your site should be your hero shot, your avatar, your iconic different from everyone else image. Impression is the scent of your brand, that is what customers remember you by, not any particular image but the impression of all your brand images combined
I love working with agencies because they bring very valuable resources and talent to the table, and I equally enjoy brainstorming, executing and shooting branding shots for my clients one-on-one. Brand photography requires understanding the pedigree of the brand, recognizing the previous images and their message, you cannot jump from branch to branch. These are the most expensive fashion shots, they take the most time and talent to create, and these branding images are certainly a team effort. However these images last the longest, produce the highest impression and have the most gravitas
International Fashion Photographer
I produce and shoot high end fashion photography and video projects at exotic destinations, that means I know my way around the world and so far have photographed/traveled to over 45 cities worldwide:
Tokyo, Hong Kong, Cairo, London, Rome, Milan, Venice, Florence, Cologne, Bonn, Frankfurt, Brussels, Amsterdam, Vienna, Zurich, Paris, Nice, Monte Carlo, Jamaica, Manama, Dubai, Abu Dhabi, Istanbul, Budapest, Prague, Madrid, Barcelona, Lisbon, Bucharest, Brasov, Sighișoara, Bran, Sofia, Veliko, Tallinn, Riga, Vilnius, Warsaw, Krakow, Athens, Thessaloniki, Bled, Ljubljana, Salzburg, Hallstatt, NY, LA, Honolulu, SF, Dallas, Chicago, Boston, Scottsdale, I travel with US passport
"Working with David was great."
Working with David was great. He is an enthusiastic, capable and creative person who constantly brings new pertinent answers to the project. David has been in the content creation business for a very long time now and can draw from an enormous pool of production solutions. David has just completed the characterization, design and execution of the first "SmartStage" for Occidental Studios in Hollywood. This development produced a world class virtual studio that will start a revolution in the making of high value content.
John P. "Jack" Beckett
Owner CineScience LLC & Beckett Motion Picture