A Hot And Not So Festive 4th of July Week in Los Angeles
4th of July, the day we were declared as an independent state, back in 1776. Was a hot and humid week in Los Angeles, California. It started out as most July weeks in L.A., but soon turned into my worst nightmare.
It all started when I arrived at the White Cyc e-commerce studio for a legging shoot. It surely didn't seem like the day Murphy's law will hit me in full force, but it did. As soon as I got inside the studio, I started to unpack, as I enjoy the process and it gives me time to process the images. As my brain was going through a number of options, when all of a sudden the air conditioner decided to stop working.
I kept going, hoping it would be fixed in time. As I unpacked, I instantly saw that the place was undergoing a renovation, which they did not bother to inform me about. The place was in bad shape, there were pot marks and bumps all over the space, and painting over them would have taken too long to dry. In addition, there was a layer of dust on everything due to construction.
So even before the shoot had started the place was a mess, the AC had broken down, there was an internet crew trying to install wiring and running behind schedule. It was 100 degrees Fahrenheit that day, and there was this one small office fan to keep everyone cool. Let's not forget that I dress for chilled studios, and I was just continuously sweating out.
hope you had a better Independence Day!
At this point I thought all that could go wrong has, but I was so wrong. While I was trying to work with the plus size model for leggings shoot, that was sticking to her legs like glue due to the sweat. In addition, she was rushing me because she received the wrong info, and had another shoot scheduled. So she wanted to leave 2 hours early, which was not working for me, as everything was going wrong.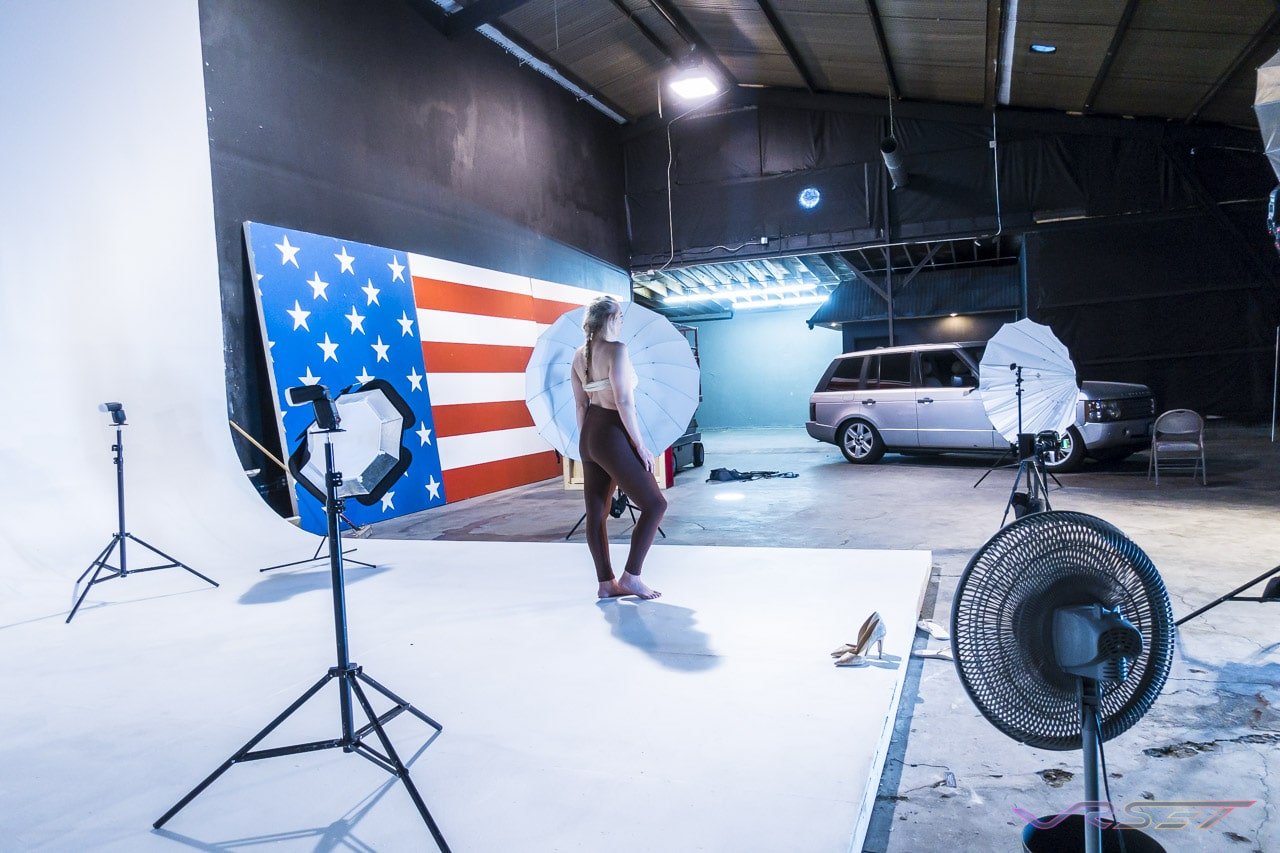 Some would feel that is enough of a bad 4th of July week, but things just kept adding up. As the White Cyc Studio crew started to BBQ, chicken in an oven. Which did not only add to the level of heat, it added the thick smell of BBQ inside the entire studio. I tried to ignore it best by running out and getting us all coconut water every 30 minutes. I had no other option, as they were preparing for the studio owner's birthday party.
I was so glad when the shoot was over, as I could pack up and head out to make my 4th of July week better. However, my happiness had a short life, as I soon realized that I would have to spend a lot of time and money in retouching each image because of the horrors that struck that day. In the end, it was a lesson learned; and definitely the kind that sticks with you. Here is how I spent most of my 4th of July week, hope you had a better Independence Day!